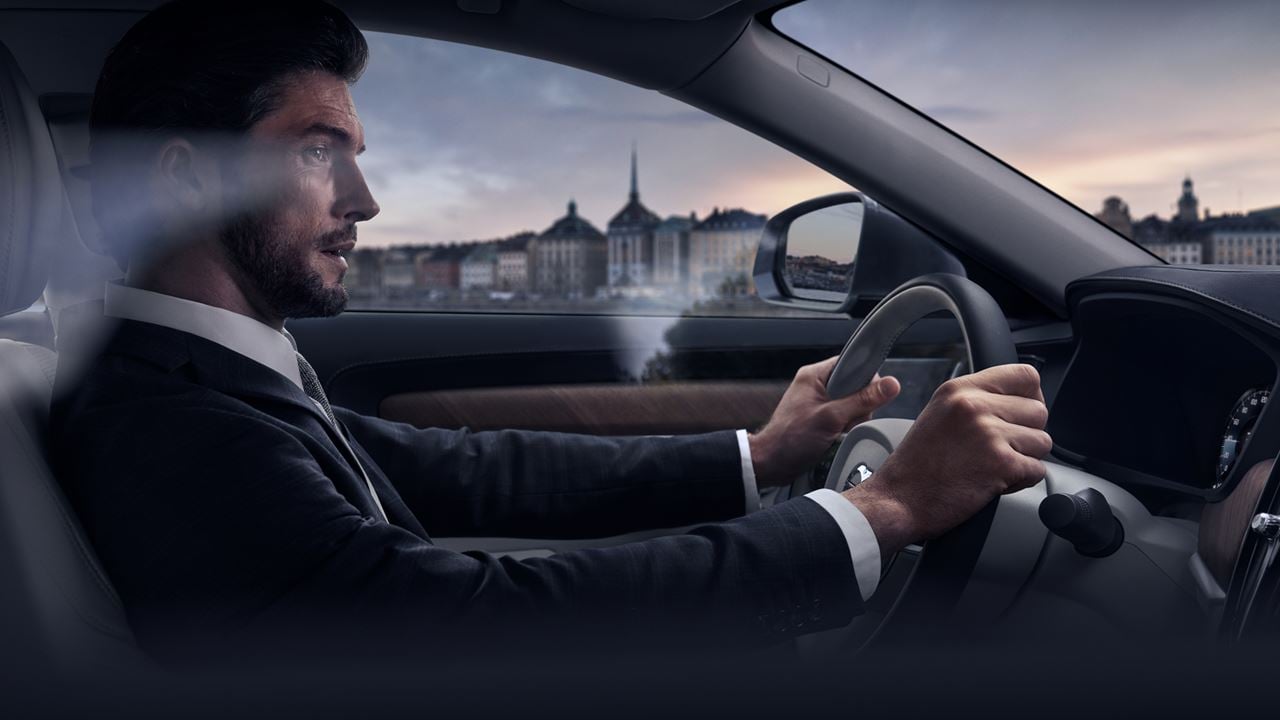 Hear What Our Customers Have to Say
"First Service Visit for my First Volvo"

This was my first service visit for my first Volvo. The team at North Point is simply impressive. Both Sales and Service have far exceeded my expectations. We're considering adding another Volvo to our family, and North Point will be our first call when we are ready to pull the trigger. I should probably mention that we live in Chattanooga...about two and a half hours from North Point. Well worth the drive.


"Better Buy"

This is the third or fourth Volvo I've bought from Ryan Wilson. I bought two or three at Gwinnett Place Volvo from him. I had considered the Lincoln Towncar and he convinced me that the S90 was a better buy for the dollar spent.


..
"Pleasant Experience"

I had a pleasant experience buying a car from North Point Volvo. Brian Matthew was incredibly professional, friendly, accommodating, flexible and easy to work with. The overall experience was outstanding! I highly recommend this dealership for purchase and have a good feeling about the customer service I will receive when it comes time for maintenance and repairs.


.
"Knows the Meaning of CUSTOMER SERVICE"

I was very pleased with the staff. I have not had one bad experience. This team truly knows the meaning of CUSTOMER SERVICE....They are awesome. Thanks!!!! You make the weekend drive from Ellenwood well worth it. I won't go anywhere else...and even though I work in Montgomery, Alabama though out the week; I will continue to find my way back to North Point Volvo on the weekends...Thanks again for taking care of me and my car.

....
"Honest and Friendly"

Your sales person Anthony Jones is the best! I felt like I knew him and he knew me. The quality of your cars and all of your staff. I look so good in this car. :). Customer service was incredible. Keep doing what you're doing. I just really like the professionalism of North Point Volvo. You guys make spending a lot of money for a car so rewarding. Awesome job!!!!!!! Your staff and the quality of your work. You have a great crew, give them a raise

!
"What a guy!"

Enjoyed doing business with Anthony Jones. What a guy. Went out of his way to serve us. The purchase transaction was very smooth and pleasurable. You are lucky to have him on the staff.
"Teamwork!"

From the first test drive with Chuck to the teamwork of Rick Small and Brian Matthew, the entire experience was everything you'd look for when buying a new car. One of the things I appreciated most was the knowledge of the team on their vehicles. Never having purchased a Volvo before, I'd done a lot of homework on models/features. I still learned a lot from the team which is much more than I can say for some of your competitors with whom I did test drives. And I say "team" because that's how I perceived the experience. It wasn't a competitive environment between the group (again, like I experienced elsewhere) which gives the impression of a great culture at North Point. One with the customer in mind. That's something not easily found these days and something I appreciate. A solid experience all around...well done.


..
"A Special Thank You"

I wanted to say a special THANK YOU to the service team for a recent experience there. I brought in my Volvo a week after I had it in for service because of a pop sound I was hearing occasionally. Unfortunately we couldn't replicate the issue so will have to monitor it for now. However what I wanted to say thank you for was something they did for my car while it was at the shop. They went ahead and replaced my front light bulb! (It had gone out a day or two before I brought it in and I didn't even mention it. It may seem a minor thing but to me it reaffirms why I only trust and bring my car for service at your shop over the past 5 years. Your team genuinely provides exceptional service!

.

"From a Longtime Volvo Family"

Since it was time for some needed servicing (valve cover gaskets and power steering pump) on my wife's 10-yr old Volvo with high miles, but not being able to spend a lot of money during the holiday season and at the end of the year, I was very pleased with Adam Crenshaw finding me ways to save money on the service so I could go ahead and get it done in order to take the best care of my wife's Volvo. And Cisco Delcid did the repair and maintenance with his usual proficiency, and our Volvo is now running absolutely great since the service. There's three words that best describe the service department at North Point and my experiences over my many years of working with two great guys like Adam as the service manager and Cisco as the mechanic; "trust" as I trust them to always take the absolute best care of my cars, "professionalism" as they always get the job done right the first time and for some of the most competitive prices in all of Atlanta, and "caring" as Adam and Cisco ac  t like they truly care about my family's safety and reliability when they service our Volvos. I have owned Volvos in Atlanta for over 25 years and I have had them serviced all over town, but I will now only go to North Point Volvo for service and maintenance because of the unsurpassed positive experiences I have with Adam and his team, and Cisco's great work at competitive prices. There's a reason North Point Volvo gets the most and best reviews of all Volvo dealerships in the entire Atlanta metro area, so take your Volvo to North Point for your next service and you will see what me and everyone else are talking about in these positive reviews! The BEST!




.
"Great Experience!"

I recently purchased a car from North Point Volvo and had a great experience. Ryan Wilson was great to work with and he knows his Volvo's!
Once he started going through the features of the car and showing them to us, I knew this was going to be a good experience. He has worked for them for a very long time, which speaks for itself. Lastly, the transaction went smoothly and quick! I always expect to spend 4-6 hours at a dealer, no kidding. I did not go anywhere else and don't regret it! Ask for Ryan!



..
Hours
Monday

09:00 AM - 07:00 PM

Tuesday

09:00 AM - 07:00 PM

Wednesday

09:00 AM - 07:00 PM

Thursday

09:00 AM - 07:00 PM

Friday

09:00 AM - 07:00 PM

Saturday

09:00 AM - 06:00 PM

Sunday

Closed